Blog
/
Short Film "A Heart Felt"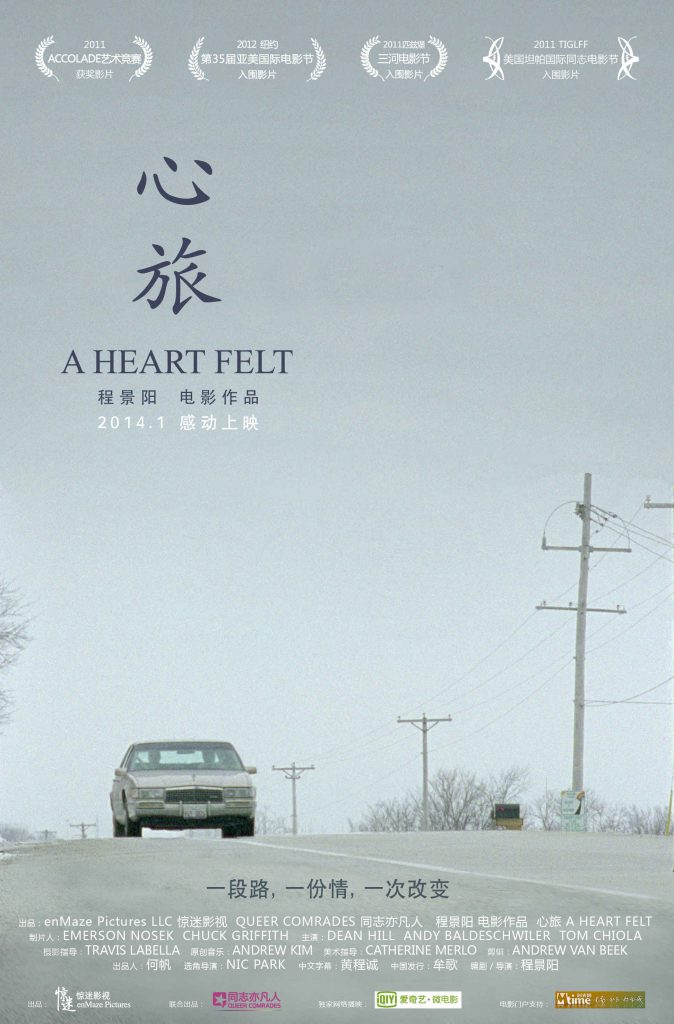 The short film "A Heart Felt", written and directed by Cheng Jingyang, will be broadcasted in January 2014 on the Ai Qi Yi Website.  The film is produced by Enmaze Pictures, and co-produced by Queer Comrades.
"A Heart Felt" tells the story of a father of a gay man who goes on a life-changing journey.
Look out for the premiere in January 2014 on Ai Qi Yi, and be prepared for a heartfelt experience!
Additional Information:
View Count : 4,367