Blog
/
2012 Amsterdam Gay Pride: Canal Parade
From 1 to 4 August 2012, Queer Comrades cameraman and editor Da Huang was invited by the Dutch Government to take part in the Influentials Programme LGBT Rights.  Together with representatives from countries including India, South Africa, Serbia, Poland, Turkey and Croatia, he was introduced to all the aspects of LGBT work happening in The Netherlands and enjoyed 4 amazing days of Amsterdam Pride.
You can view the first part of his Amsterdam video diary here.  Make sure to check out his following entries during the next few days!
Da Huang's journey climaxed on 4 August, when both he and Queer Comrades producer Stijn Deklerck were invited to take part in Amsterdam's Canal Parade, one of the most colourful LGBT parades around the world, and one of the only ones to take place completely on the water.  They rode on the Government Boat organized by the Ministry of Foreign Affairs and the Ministry of Education, Science & Culture.  The boat was organized around the theme "We Stand with You", expressing that the Dutch Government supports LGBT communities not only in its own country, but also in foreign countries.
Check out these pictures for a glimpse of what went down – and don't forget to check out our website soon to see the videos!
The Government Boat – we're about to hop in.  Today, we'll sail together with the Dutch Minister of Education, representatives of foreign and international LGBT organizations and representatives of the Ministries of Foreign Affairs and Education, Science Culture.
In total, 80 boats are sailing out for the Parade.  There's a boat organized by the army and the police also have their own boat – amazing to see men and women in uniform expressing their support for the LGBT cause!
Most of the other boats are organized by private companies – LGBT clubs, bars, TV stations, but also companies like the Post have a boat to show off their LGBT employees and their LGBT pride.
People have already lined up – they make sure to come early in the morning to set up their space at the side of the canals, because things can get really crowded.  Every year, hundreds of thousands of people come to watch the Parade.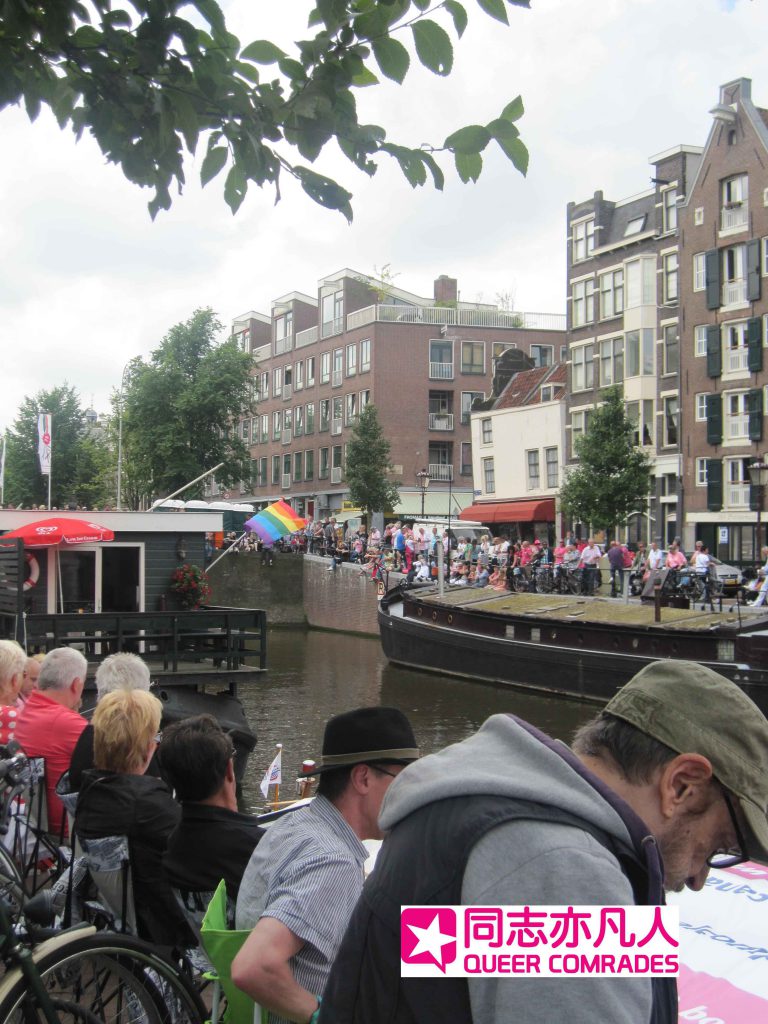 And we're off!!  Music starts blasting from the boats, and people are cheering all around.
The whole city came out for the Parade, and everybody – old, young, gay, straight – is shaking to the music and waving to the boats in their queerest outfits.  Rainbow flags wave around the whole city – it's a feast for everybody!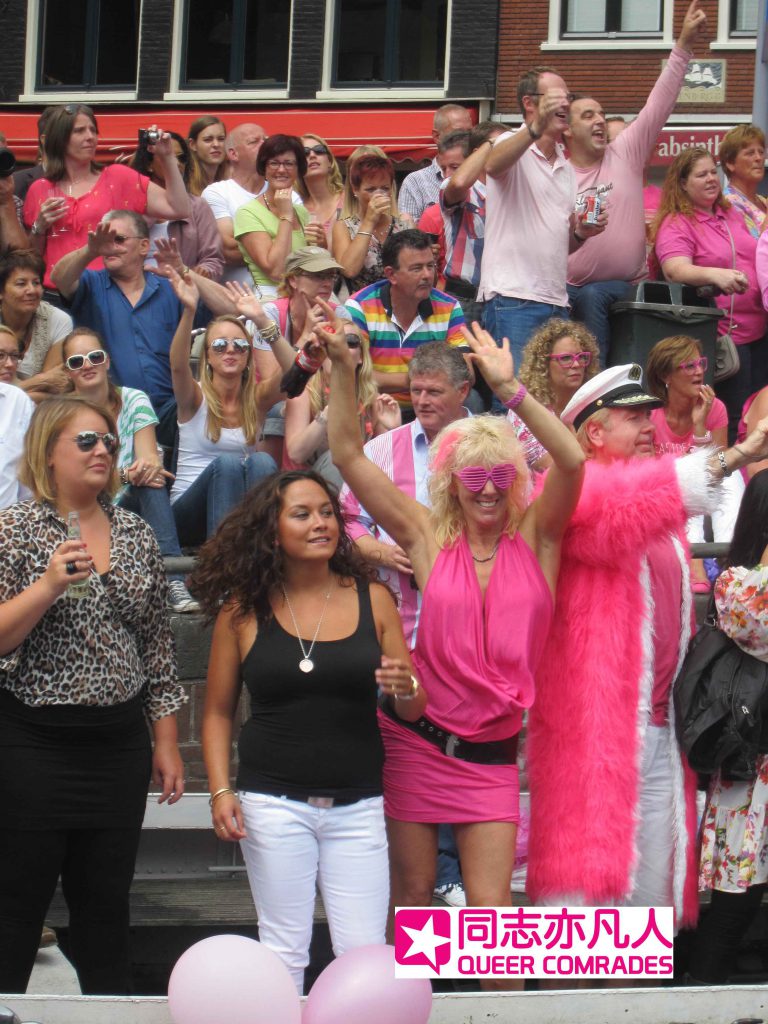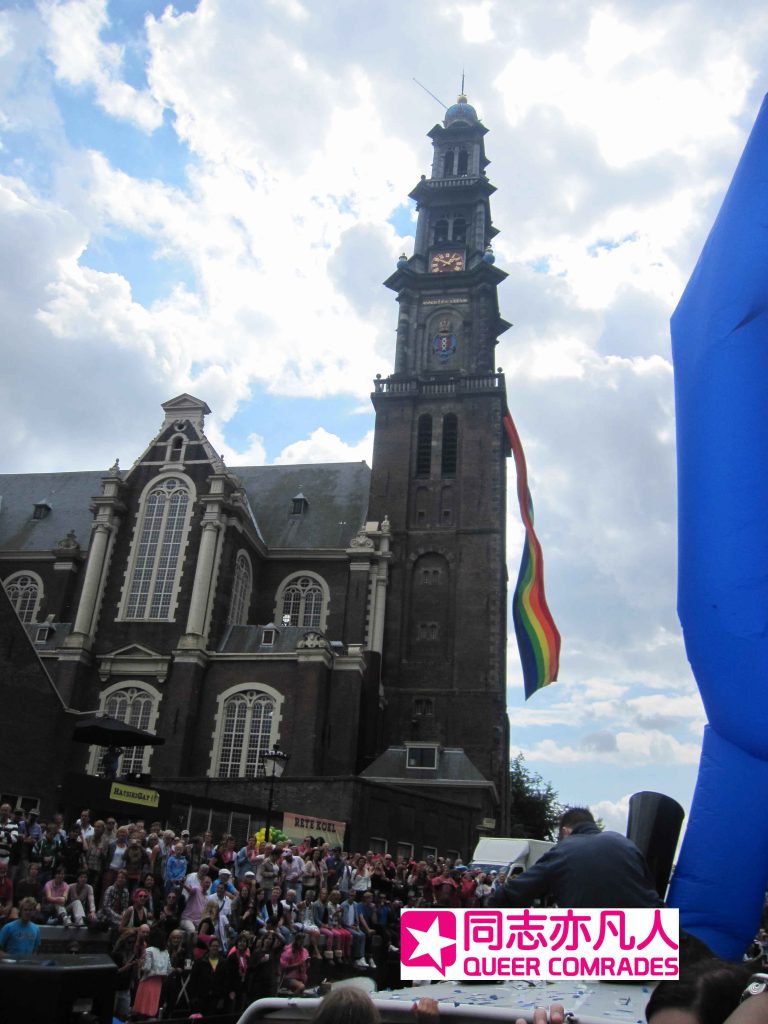 Additional Information:
View Count : 5,547