Blog
/
Focus on Brazil – Sergio Viula: from 'healing' to helping gays
When we attended the Gay Pride in Amsterdam this year (check out our reports here) we had the pleasure of running into Sergio Viula, an LGBT blogger from Brazil. We were greatly moved by his personal story. The English and philosophy teacher, also a theologian, Sergio Viula, 42, born and resident in Rio de Janeiro, was one of the founders of the Movement for the Healthy Sexuality (MOSES), an evangelical NGO which helps people interested in quitting homosexuality. He got married, had two children and saw by himself the very methods of 'sexual re-orientation'. Recently, he came out of the closet and showed that methods to change sexual orientation are useless, causing pain and suffering to those who are willing to go through any of them.
You can read more about his story and his activism here.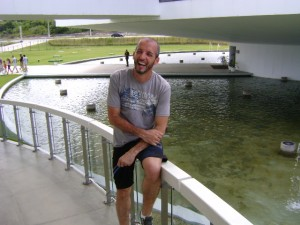 Sergio is an avid blogger, and though most of his writings are in Portuguese, he has some very interesting English blog posts as well – check out his article on Why June is Gay Pride Month and take a look at his reports on the Amsterdam Gay Pride – he also made a series of video's on the Canal Parade, which you can access here.
We hope you enjoy, and are looking forward to bring you more global gay news in the future!
Have some interesting global gay news yourself? Don't hesitate to leave us a comment below, or write us at info@queercomrades.com – we would love to feature you on our site!
Additional Information:
View Count : 4,089