Events
/
Beijing Queer Film Festival Tour
The Beijing Queer Film Festival Tour reaches its third station this week! This time we feature 2 films from Taiwan director Mickey Chen. "Boys for Beauty" paints a frank portrait of 3 gay teenagers in Confucian Chinese society – the documentary marked an exceptional theatrical success in Taiwan, a major achievement for a documentary anywhere in Asia. "Scars on Memory" parallels and interweaves 2 gay love stories in a beautiful and literary way, focusing on 2 fabulous and energetic gay senior citizens.
Mickey Chen's works make a huge contribution to current Taiwanese queer and documentary film. At the 2011 Beijing Queer Film Festival in June, Mickey Chen was one of the main directors in the spotlight, yet many people didn't manage to see his films due to outside pressures which forced the festival to go underground. We greatly thank Mickey Chen for giving us the opportunity to show his films publicly once again in Beijing – it is a very rare opportunity, so make sure you don't miss out!!
Bio-filmography of Director
Mickey Chen is persistently making documentaries on queer and gender issues in Taiwan. He also participates in street protests and believes that making documentaries can be an activist endeavor for social reform. He started shooting his first documentary "Not Simply a Wedding Banquet" in 1996 and his works circulate in gay and lesbian, Asian-American, and international documentary film festivals. In 1999, his "Boys for Beauty" daringly went on theatrical release in Taipei and got great box office credit. Thus he won the Independent Spirit Award in the 1999 Taipei Film Festival. Then he spent years investigating on a murder case of a sissy boy bullied in junior high school in the South of Taiwan. In 2003, "Memorandum on Happiness" chronicled the dramatic breakup and surprising domestic violence between a lesbian couple. His latest piece "Scars on Memory" marks Mickey Chen's first decade in making queer documentaries in Taiwan.
---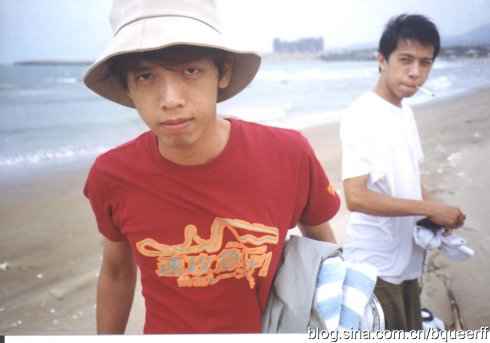 A frank and entertaining portrait of three gay teenagers and their family relations in Confucian Chinese society. An exceptional theatrical success in Taipei, it marks a major achievement for documentary anywhere in Asia. Understandably receptive to word-of-mouth publicity, the film's charm is contagious. It's not that the boys are born performers; they are naturals because the filmmaker provides them with a trusting platform.
---
"Scars on Memory" is Mickey Chen's soothing and melancholy epilogue of his queer trilogy, which includes the famous "Boys for Beauty" in 1999 and that somehow controversial lesbian piece "Memorandum on Happiness" in 2003.
In "Scars on Memory", Mickey Chen parallels and interweaves two gay love stories in a pretty diaspora and literary way. Continuing his thematic focus on constructing generational perception and visibility of the Taiwanese gay population, this time Mickey Chen brings on two fabulous and vivid 'gay senior citizens' – Madame Yu and Auntie Jiang. The two sad and touching love stories are told and remembered by Madame Yu and Auntie Jiang in a hilarious but also teary atmosphere.