Events
/
CINEQUEER: "Queer China, 'Comrade' China"; "Midnight"
Time:19:30 28th March 2013
Location: O'Henry, 2-201, China View Building, East Workers' Stadium Road, Chaoyang District
Free of entry! Directors Cui Zi'en and Min Jie will attend the Q&A!
Queer China ,'Comrade' China
Documentary, 60 mins, 2009, Director: Cui Zi'en
In this documentary, we interviewed 30 prominent figures in the LGBT community, who have experienced the sea changes of views and lifes lifestyles regarding homosexuality in the past 30 years. By documenting and preserving a significant part of our history, we aim to investigate the present and explore the future.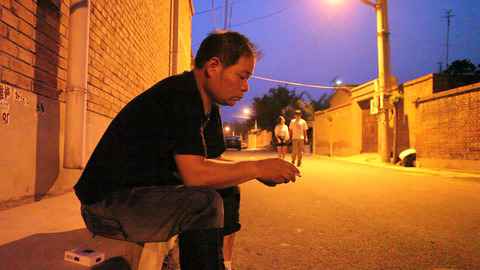 Midnight
Fiction, 7 mins, 2011, Director: Minjie
One night, three people.
Additional Information:
View Count : 2,508