Events
/
Film Screening & Salon: HIV/AIDS in China
To coincide with the International AIDS Conference taking place in Washington, the Dongjen Book Club and China AIDS Walk are inviting Mr. Li Xiang who is HIV positive and the first person in China to establish a PLWHA organization. We will first screen a film on his life, 'Our life' (2004), which was the first documentary on HIV/AIDS infected people done in China. After the film, the audience shall have the chance of discussing the film with Mr. Li.
Note that the Salon will be in Chinese.
Time: Thursday 26 July 2012,  19:00—21:00

Place: Dongjen Book Club, No.18 Dashiqiao Hutong, Jiu Gulou Avenue, Xicheng District, Beijing, China
Directions:
Subway: Line 2, Guloudajie station, southwest exit. Go south 100m, turn right into Dashiqiao Hutong, go west, the Dongjen Book Club is on the left side at nr. 18.
Bus: Line 5, 60, 82, 107, 124, 204 Gulouqiaonan Stop
Tel.: 010 – 84034803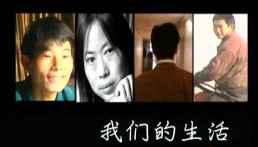 The China AIDS Walk was launched by the Beijing Gender Health Education Institute. Driven by a collaborative network of different organizations, the China AIDS Walk raises awareness about HIV/AIDS and raises funds for social projects working on HIV/AIDS issues throughout its different project phases, including mobilization, participatory fundraising, training, promotion and walking on the Great Wall.
We believe that social progress is achieved not by a few people doing much, but by many people doing a little. Adopting the "Friends Ask Friends" (FAF) fundraising model, the China AIDS Walk engages the help of every participant to distribute HIV/AIDS related knowledge and promote the ideas behind the China AIDS Walk. The China AIDS Walk hopes to help people living with HIV/AIDS not only by raising funds, but also by eliminating discrimination and by promoting the idea that everyone can contribute to the public well-being.
Additional Information:
View Count : 2,505